Blues and Jazz is featured nightly
Chesterfields features only the best entertainment available anywhere.
Try our great Beers and liquors.We also have a special Juke-Box of your favorite tunes available for your listening pleasure.Our comfortable leather couches and chairs,tastefully decorated, for your relaxation and comfort.

Book that special private party with us!
Chesterfields features the finest Spirits and great entertainment
Chesterfields is located on the corner of New York Ave, near route 25a, overlooking Huntington Village,Long Island.
Chesterfields features great music, a warm atmosphere,finely decorated,and very comfortable seating area with fine soft couches,and very comfortable chairs.
Long Islands finest Blues and Jazz bands are featured at Chesterfields
Send an email
"COMEDY NITE " at Chesterfields on Sunday Evening

Make it a point to visit Chesterfields,youll be glad you did.
SUNDAY NITES- COMEDY NITE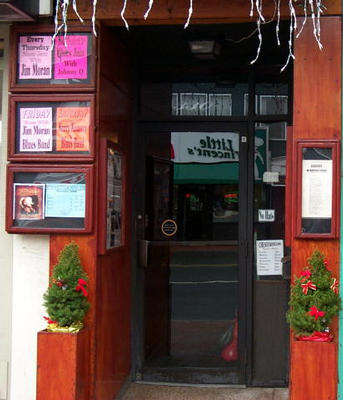 COME ON IN! STAY A WHILE, ENJOY OUR GREAT BANDS
JOIN OUR MAILING LIST!


Please send us your e-mail address.

Book that special private party with us.
631-425-1457
Send an email